Gift Packaging

Gift Receipts

FAQS
Gift Packaging
You can choose a gift box option with every order.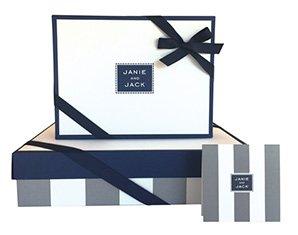 Complimentary Flat Packed Gift Boxes
If you choose "I'll wrap it myself" at checkout, we will ship you our gift box and gift message card flat for assembly at home. Three boxes maximum per order.
Complimentary Boxed gifts
If you choose "Pack in gift box" at checkout, we will place it in a tissue-lined box for you. Boxed gifts also include a blank or personalized (up to 240 characters) gift message card. Not available for international orders.

Please note that international orders cannot include any gift packaging.
Gift Receipts
Include a gift receipt with your gift and we will encode the receipt so prices do not appear on the packing slip. Please note that orders containing a gift receipt will not include any other receipt. Due to customs, gift options and gift receipts are not available for international addresses.
Gift Card FAQs
All active gift cards will be eligible to be redeemed until Saturday, 2/16/19.
Effective Sunday, 2/17/19 all gift cards will be inactive and will not be eligible to be redeemed.